Name: Violet Jordan
Occupation: TV screenwriter for Moonblood and other horror movies
Species: Shifter- panther to be more specific
Speaks: Quickly?
Age: 29
Height: 5'10"
Hair Color: Dark brown, just like my mom's
Eyes: Mint green, even in panther form
Physical marks: Scar down left shoulder from the scratch that sired me into the Wandering world and turned me into a werepanther
THE ONE WORD GAME.
Choose!
Day or Night: Night, so much easier to run in my panther form at night.
Single or Taken: Taken by my fiancé Chaz, but still can't manage to get married- Pack problems keep getting in the way
Cat or Dog: Uh, Cat, but some of my best friends are Labradors!
Gun or Knife: Knife, as long as it's not silver
Upper body or Lower body: Since I have a 34" inseam, we are going with lower body
Blond or Dark: Dark and pale- see night answer above.
Two legs or Four legs: Depends on the time of the month, but mostly two
Love or Sex: Love
Bacon and eggs or Pancakes: Though my panther would say meat, Chaz makes the best pancakes on the planet.
Lips or Neck: Lips
Dead or Alive: Very much Alive, I was seriously only dead for a few minutes that one time, but it's been pretty alive since then.
**********************************************************

Diaries of an Urban Panther by Amanda Arista

First book in the urban Panther series—all available now!

I'd never been in the back of a police car but I could see the odometer from there. As I gave the officer directions, I watched the numbers tick away. Seven miles. I'd run seven miles, saved a boy's life, and broken an ankle. That was a bit more than my standard afternoon. I longed for the days when I stayed in my office to write my little stories and only ran after ice cream trucks.

We stopped outside my townhouse and the officer rushed around the front of his patrol car to let me out.

He offered a hand as I gingerly slid across the vinyl seats and stood on one leg. I looked down the quiet residential street. No dogs. No speeding sociopaths.

"Thank you again." He closed the door and walked back around to the driver side of the car. "We need more heroes like you."

I watched as he drove off. Wincing with every uneven step, the walk to my house felt like another mile in itself. As quickly as I could, I found my key, unlocked my door, hobbled inside, and slammed the door shut.

Exhausted, I leaned against the door and slid down to the floor. The bloody sock was a lost cause. I'd forgotten my shoe at the scene of the crime. There was so much pain in my leg I didn't know if I would ever move from this spot.

Now I had a reason to never leave my house again.

I hate dogs. I hate lost shoes and I really hate exercise.

And thanks to what happened two weeks ago, I'd never enjoy another Cosmo again.

*****************************************************
Amanda was born in Illinois, raised in Corpus Christi, lives in Dallas but her heart lies in Lon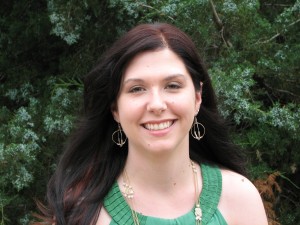 don. Good thing she loves to travel.
During the summer after second grade, she read every book in the young adult section of the library, much to the surprise of the local librarian. So she started making up her own stories and hasn't stopped.
She has a husband who fights crime, one dog who thinks he's a real boy, and another who might be a fruit bat in disguise.
When not writing, Amanda often dreams of co-opening an evil bakery and sell despicable desserts. Her particularly favorites are larvaceous lemon bars and sinful cinnamon streusel.
She spends her weekends writing at coffee shops, practicing for the day that caffeine intake becomes an Olympic sport, and plotting character demises with fellow writers Wolvarez, Killer Cupcake and Keith (names have been changed to protect the not-so-innocent).
Random Facts:
Amanda is adopted and loves to share that story with others to promote adoption.
Amanda has a collection of turtle figurines that collects on her travels.
Amanda has a strange love of cheesy horror movies. She prefers demons and witchcraft to slasher films.
Amanda is a really good bowler and completely rocks at croquet.
Diaries of an Urban Panther
Violet Jordan thought the fairy tales her mother wove were just a way to get Violet to sleep, not a way to prepare her for the apocalypse she is the key to preventing. When she becomes a midnight snack for werepanther Spencer Haverty, his infectious bite invokes the first element of her destiny. When Violet's budding instincts allow her to save a boy's life, she realizes this new gig may come with perks: a slimmer figure, the attention of a handsome Guardian, and insights into her future embedded in her mother's stories. But as push comes to claws, can Violet make the fatal strike against the men threatening her new family, her new home and her first boyfriend in ages?
Available at: Avon Impulse, Amazon, Barnes and Noble
"Diaries of an Urban Panther shows promise of being the next powerhouse series that readers will devour with avid devotion." — Long and Short Reviews
Special GIVEAWAY of today!
(International giveaway) We draw two winners. Giveaway ends December 21nd.
COMMENT BELOW WE WILL PICK TWO WINNERS!
Giveaway: Gift box with all three Diaries e-books..